Content Strategy Explained
The field of content strategy doesn't need to be an abstract one – on the contrary! On this blog you will find hands-on approaches and explanations from multiple professional perspectives.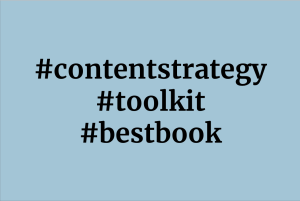 A year before finishing my master's in Content Strategy, I came across a former program student selling books on the topic. I contacted her to buy some of the books, and she recommended me "The Content Strategy Toolkit" by Meghan Casey. "It helped me a lot with my thesis," she...
Read More